At the 25th edition of the Portocolom Triathlon, the German women celebrated a triple success over the 111 km distance (1 km swim - 100 km bike - 10 km run). Laura Jansen won ahead of Julia Skala and Rebecca Robisch last weekend. The three German athletes dominated the race over almost the entire distance and decided the victory among themselves.
At first it was Rebecca Robisch who led the race, but a puncture on the Sant Salvador climb threw her back behind her compatriots. An exciting head-to-head duel developed between Laura Jansen and Julia Skala, but Jansen ended up having more power on the running track to secure her first victory in Portocolom.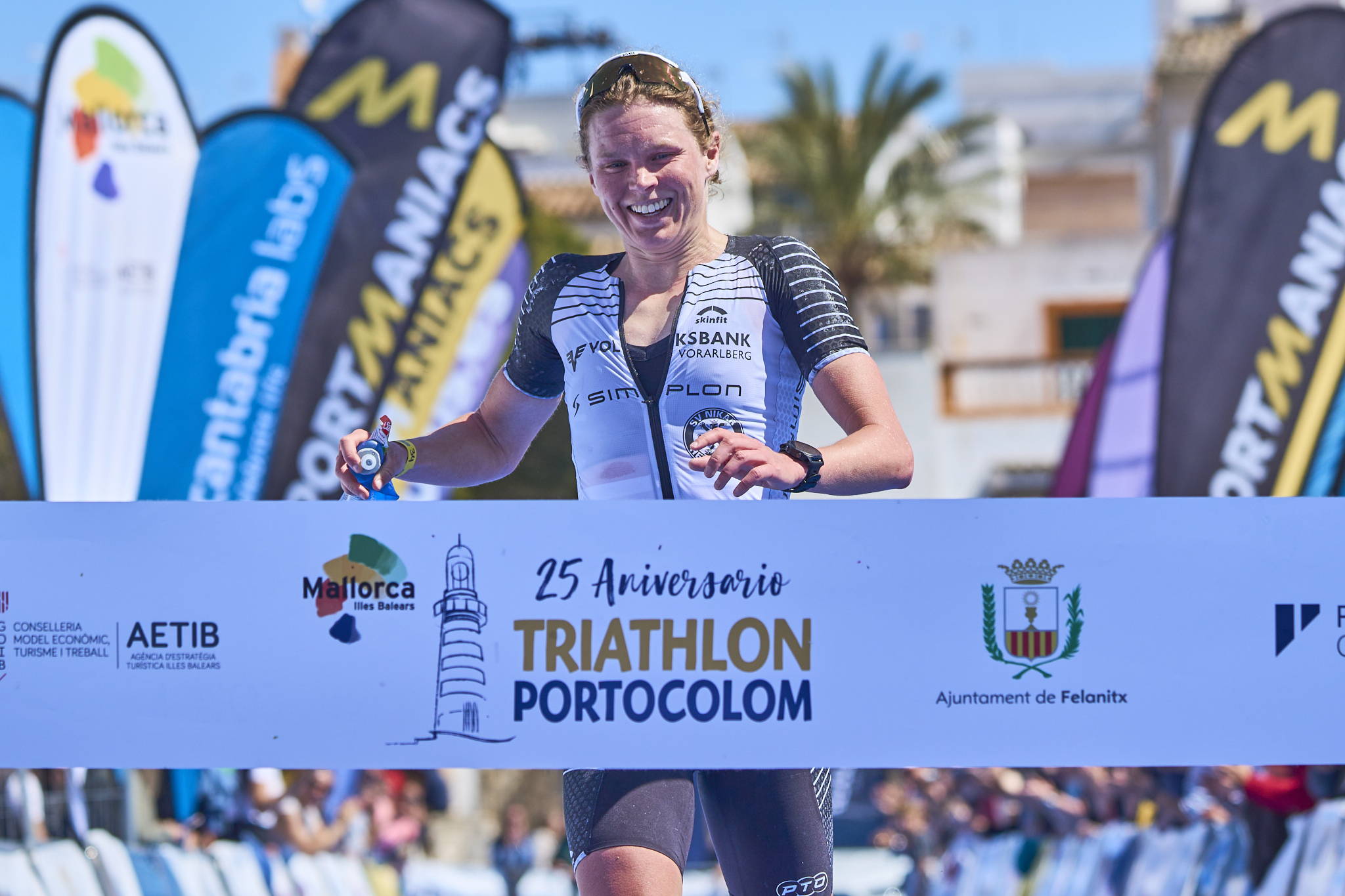 Photo: Rafa Babot / Portocolom Triathlon
Last year's winner Robert Kallin triumphed in the men's category. The young Swede laid the foundation for victory with the fastest bike split of the day. However, this time the Mallorcan Carlos Oliver made it very difficult for him, who was always within striking distance, but then had to let the Swede go when he was running. Particularly noteworthy: the German Michael Kalb (Team P3) finished third, leaving strong international competition behind.
Photo: Rafa Babot / Portocolom Triathlon
The highlight of the 50-kilometer cycle tour is the Sant Salvador mountain, which has to be conquered twice on the middle distance.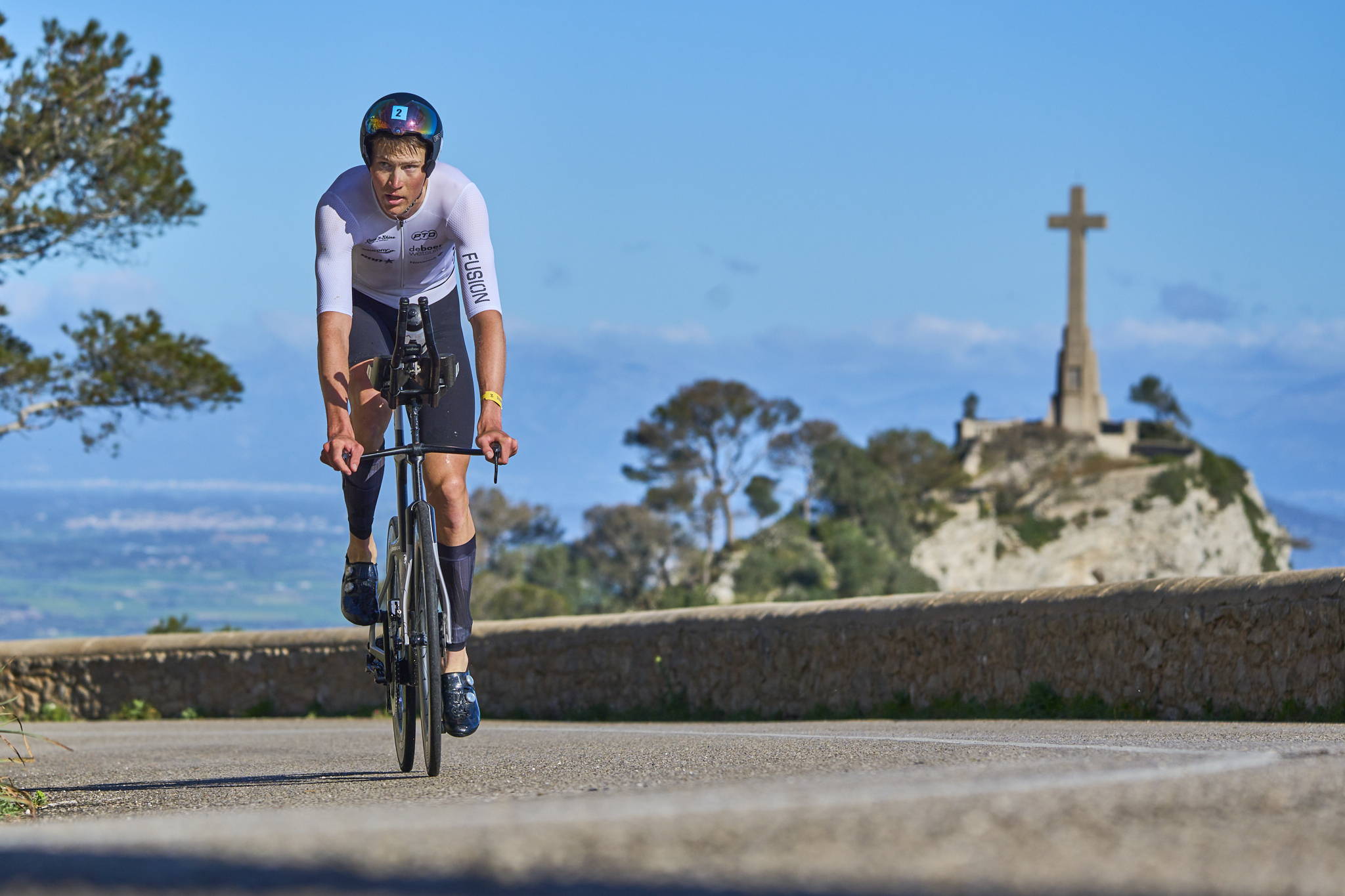 Photo: Rafa Babot / Portocolom Triathlon
Short distance 55.5 km
In the short distance over 55.5 kilometers (05, - 50 - 5), Mario Mola, three-time triathlon world champion, was also able to repeat his victory from the previous year and led the entire race unchallenged. He drove 1h49:18, even better than last year. Sebastià Gelabert and Jordi Perelló finished second and third respectively. Spanish triathlete Anuchi Gago crossed the finish line in 2h12:44 to take a well-deserved win in the women's race. Laura Strack and Sara Jarillo completed the podium.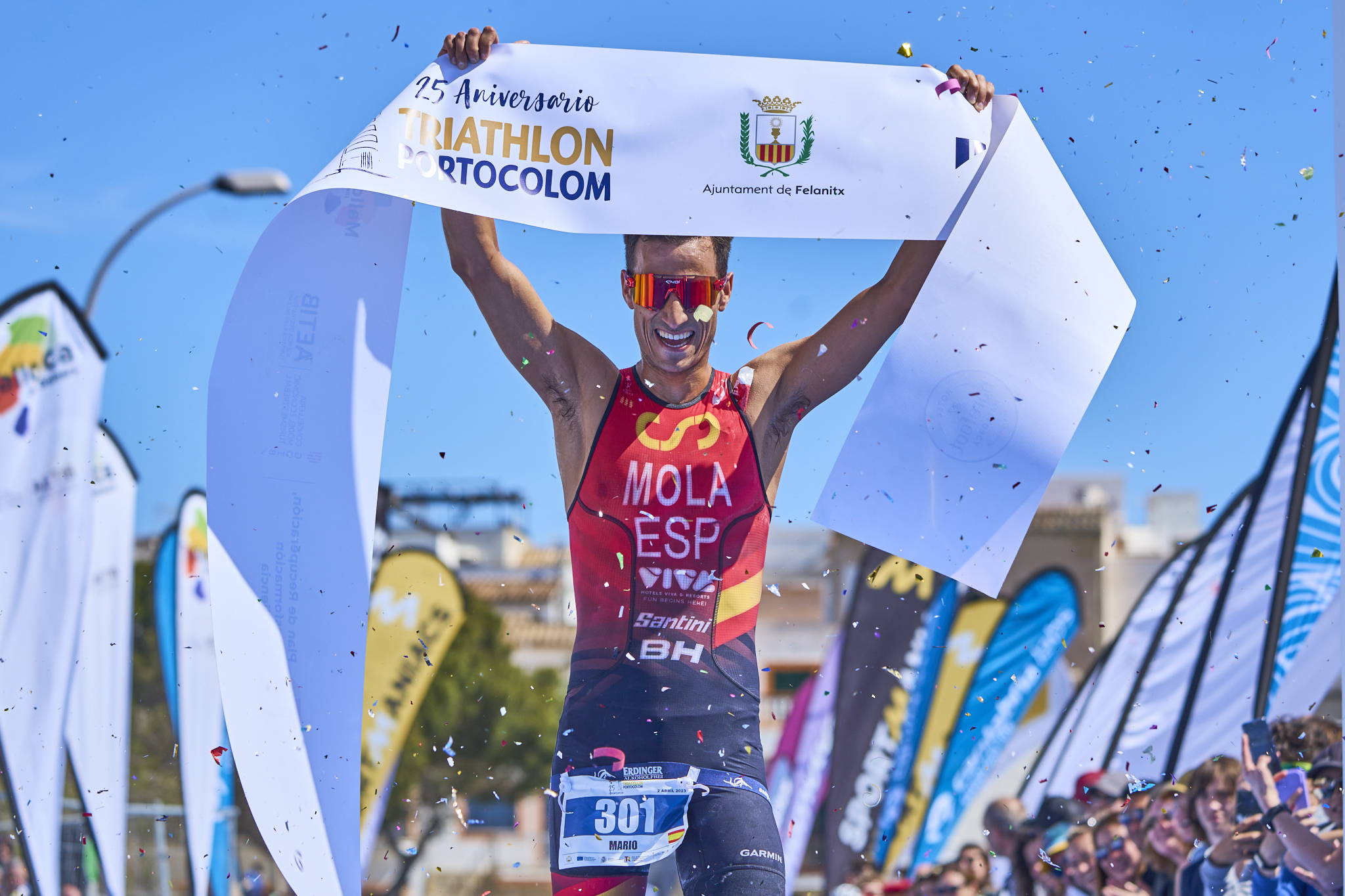 Photo: Rafa Babot / Portocolom Triathlon
Results 111 km distance
MEN'S
1. Robert Kallin 3h35:11
2. Carlos Oliver 3h37:23
3. Michael Kalb 3h45:15
LADIES
1. Laura Jansen 4h08:03
2. Juliet Scale 4h09:58
3. Rebecca Robisch 4h21:04
Results 55.5 km distance
MEN'S
1.Mario Mola 1h49:18
2. Sebastià Gelabert 1h57:15
3. Jordi Perelló 1h58:45
LADIES
1. Anuchi Gago 2h12:44
2. Laura Strack 2h:20:30
3. Sara Jarillo 2h20:38
---